Restaurant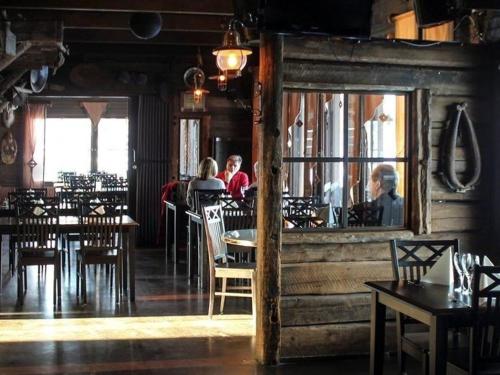 Hotel Kultahipu's atmospheric restaurant is famous for its good food.

The versatile À la Carte menu offers delicacies for many tastes, from northern specialties to the kitchen's own bravures. Our chef and his staff conjure up memorable taste experiences.

Our 90-seat restaurant is comfortably decorated with Lapland elements as eye-catching. The warm atmosphere invites you to spend a relaxing evening dining by candlelight.
On weekends, our hotel guests have the opportunity to find their inner star in the form of karaoke.
During the day, the restaurant serves a delicious and rich lunch buffet on weekdays from 11:00 until 15:00. on weekends from 12:00 to 17:00
Breakfast Mon-Fri from 07:00 to 10:00 and from Saturday to Sunday and on public holidays from 08:00 to 11:00.
Our magnificent 120-seat sun terrace invites you to enjoy the Lapland summer with a magnificent river view.
Our guests can enjoy the all-day sunshine on the terrace, weather permitting.
During the summer we also organize outdoor events.
The restaurant is open Mon-Thu 7-19 Fri 7-04 Sat 8-04 Sun 8-19 We reserve the right to make changes, except for opening hours due to the Covid-19 pandemic.